My 1948 Chevrolet Cabriolet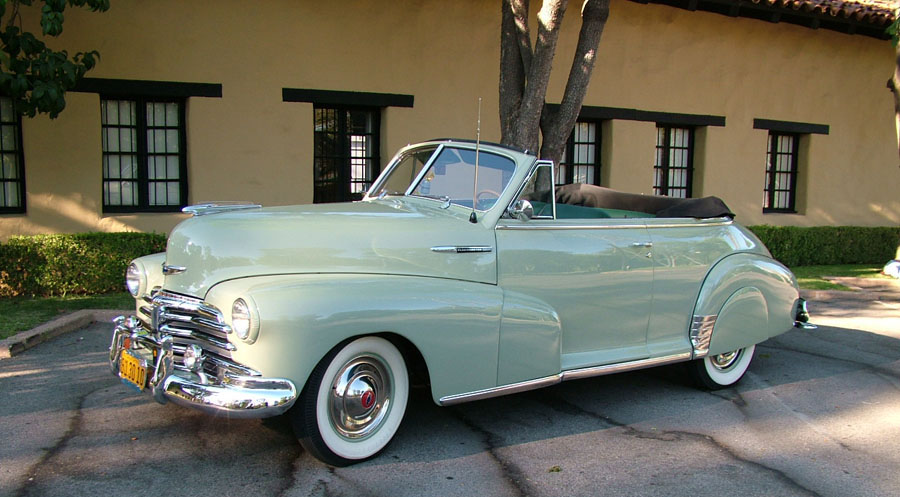 Upon finishing my car I would like to thank my children and the rest of my family and friends for there patients and support. This car is a life
long dream of mine that has come true and I thank God for allowing me this great gift. I have to the best of my knowledge and research built this
car as correct as possible to the General Motors specifications. I hope the documentation of my car helps all those out there trying to build there
1947 and 1948 Chevrolets back to original. I completed my car late April 2010 and got caught up in going to the car shows. As soon as I was
done, show after show came up and I was anxious to finally show my car. Surprisingly many others were anxious to see it as well. Many friends
and family were very gracious and complementary. Last year was a year on the fast lane for me concerning cars, I finished my convertible and
bought a 1947 Chevrolet 2Dr Aerosedan with 21, 000 original miles, but that will be another story!
Special thanks to my Brother Robert, Genaro Diaz, Joe Cuellar, Mike Lendo and Mike Ramos